The Benefits of Blogging for Small Businesses
In today's digital landscape, businesses of all sizes leverage technology to reach out to their clients and customers. Small businesses are no exception to this rule. With the advent of blogging, small businesses can now use their websites to create useful and engaging content that sets them apart from their competitors.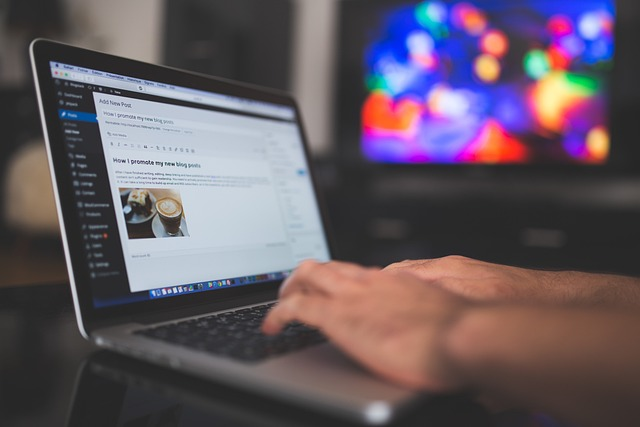 In this article, we explore the many benefits of blogging for small businesses and how blogging for it can help them attract new customers, improve their SEO, and establish a strong brand image.
---
What is Blogging?
Blogging is creating regular posts on an online blogging platform, usually a website. These posts can be articles, commentaries, reviews, or any other form of writing that the blogger chooses. The purpose of blogging is to provide readers useful information regularly through online journals and encourage discussion and interaction with the readership.
In today's fast-paced digital age, small businesses cannot afford to be left behind in the online world. A blog is one of the most effective ways for small businesses to stand out and connect with their target audience.
By regularly posting interesting, informative, and engaging content on their blog successful website, small businesses can capture the attention of potential customers, enhance their search engine optimization (SEO), and establish a strong brand image. In fact, according to the Content Marketing Institute, businesses with blogs are likely to generate 126% more leads than those without.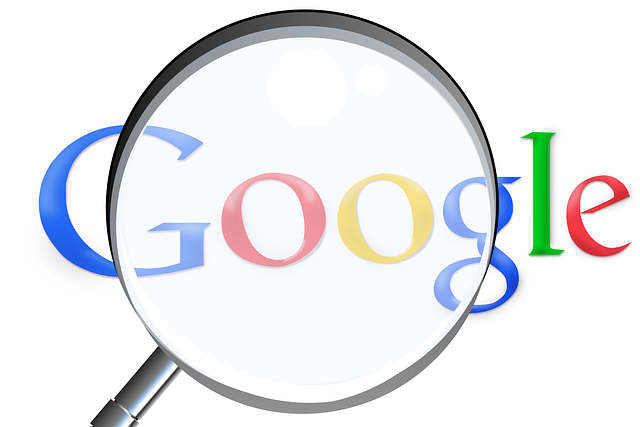 Not only does blogging for business really help to attract new customers, but it also helps to build trust and credibility with existing ones. When small businesses provide valuable and relevant information through their blog posts, they are seen as experts in their field, which can lead to more traffic, increased customer loyalty and repeat business.
Also, the benefits of blogging allows small businesses to showcase their unique brand, online identity, and voice, which can help differentiate them from competitors in their niche. In today's crowded digital marketplace, having a blog can make all the difference for small businesses looking to enhance their online presence and grow their business.
---
What are the Benefits of Blogging for Small Businesses?
Blogging is an excellent tool for SEO:
Small businesses can use their blogs to create high-quality, keyword-optimized content to help them rank higher in search engine results pages making money online too. Small businesses can attract more website traffic and improve their online visibility by focusing on the topics their customers are interested in.
Small businesses are often left behind online and struggle to stand out from their competitors.
Small businesses miss valuable opportunities to attract new customers, enhance their business growth and their SEO rankings, and establish a strong brand image without a blog. Even with a successful blog however, they may be unable to capture potential customers' attention or differentiate themselves from competitors in their niche.
Blogging is an effective tool for small businesses looking to grow their business and enhance their online presence:
By regularly posting interesting and valuable content, that is keyword-optimized and relevant to readers' interests, small businesses can increase website traffic, improve SEO rankings, build trust with existing customers, and showcase unique brand identity and voice – all of which can lead to increased customer loyalty and repeat business. With blogging as part of your digital marketing strategy, you and other businesses will have more chances of success and money online now than ever!
Blogging can help establish a brand identity:
By creating regular blog posts that are informative and engaging, small businesses most bloggers can position themselves as the industry leaders and experts on a particular topic. This can help them establish a strong brand identity, build authority, and increase their visibility in their customer's eyes.
Blogging can generate leads and sales:
Small businesses can attract new leads and generate more sales by with more website visitors creating high-quality content that provides value to their customers. Blogs can be used to showcase small businesses' products and services and provide customers with valuable insights into the industry.
Blogging can build brand loyalty:
By engaging with their customers regularly, small businesses can make personal connection, foster a sense of community and build brand loyalty. Customers who feel engaged with the brand are likelier to become repeat customers and advocates.
Blogging can provide a platform for customer feedback:
By allowing customers to comment on blog posts, small businesses can provide a platform for customers to voice their opinions and feedback. This can provide valuable insights into what customers want and help small businesses improve their products and services.
---
How to Get Started with Blogging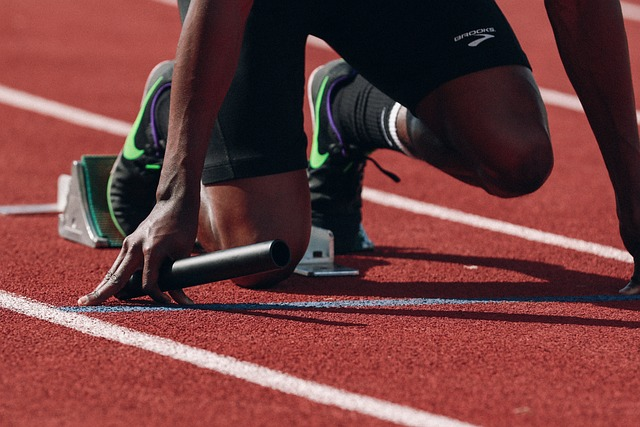 If you're a small business owner looking to start blogging, here are some tips to help you get started:
Choose a blogging platform:
The first step is to choose a blogging platform. WordPress, Wix, and Squarespace are popular options that offer an intuitive, user-friendly interface.
Define your audience and topics: Next, define the audience you want to target and choose topics that interest them. This will help you create content that resonates with your readers.
Create a content calendar:
With your topics in mind, create a content calendar that outlines when you will publish new posts. This will help you stay on track and ensure that you're creating regular and relevant content.
Write high-quality content:
When creating blog posts, focus on creating high-quality content that provides value to your readers. Make sure your posts are well-written, engaging, and informative.
Promote your blog:
Finally, promote your blog on social media and other platforms to build authority and attract more readers. Encourage your customers to share your posts with their network to help increase visibility and share company news more.
---
10 must-do items when using blogs as a marketing strategy: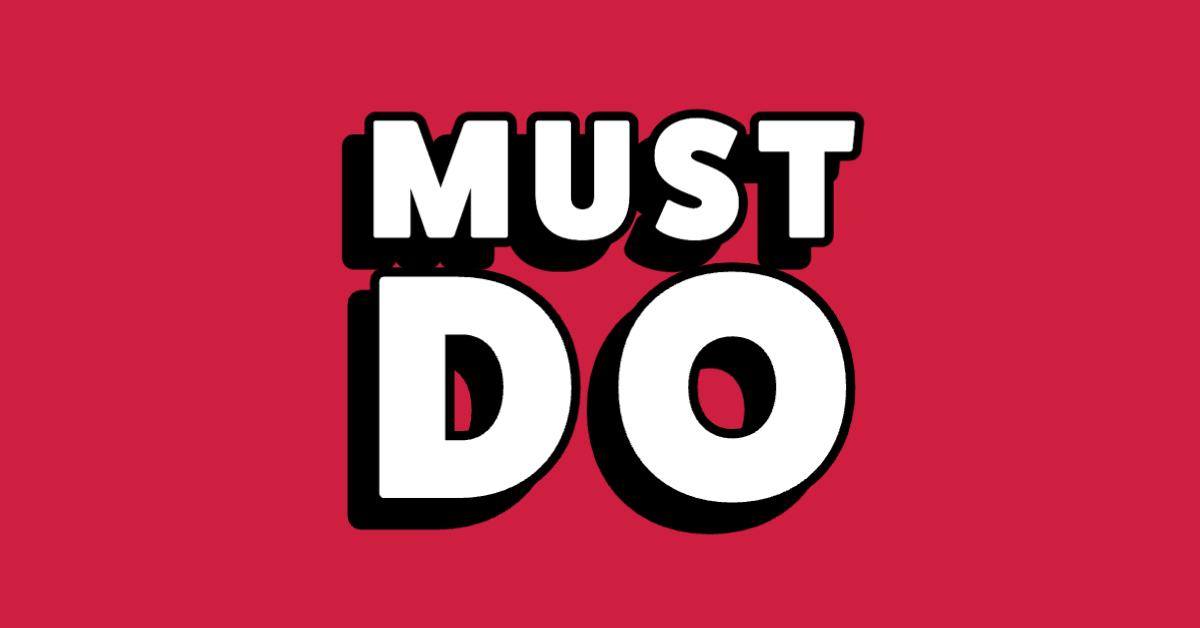 1. Define your target audience:
Identify the target audience for your blog, and then create unique content that is relevant and valuable to them.
2. Develop a content strategy:
Create a content calendar outlining when and what type of content you will post. Identify relevant topics and keywords, and create engaging and informative content.
3. Optimize your blog for SEO:
Use SEO best practices to optimize your blog for search engines. Ensure your pages are crawlable and your content includes relevant keywords in the headlines, body, meta descriptions, and image tags.
4. Promote your blog:
Use your social media accounts, email marketing, and other channels to promote your blog and increase visibility for new business. Engage with your audience by responding to their comments and sharing their feedback.
5. Track your performance:
Use analytics tools to track your own blog post's performance. Monitor metrics like page views, time on site, bounce rate, and shares to track the performance of your individual blog posts.
6. Engage with influencers:
Networking with relevant influencers in your industry can effectively leverage their audience and amplify your blog's reach.
7. Include calls to action:
Encourage readers to take specific action after reading your blog post, such as signing up for a newsletter, downloading an ebook, or purchasing a product.
8. Be consistent:
Posting regular, high-quality content consistently on your blog can help establish your presence and increase brand awareness in the market.
9. Make sure your blog is mobile-friendly:
With the advent of mobile devices, it's imperative that your blog or landing page is mobile-friendly to reach people who access your content on their mobile devices.
10. Keep analyzing and optimizing your strategy:
Continuously monitor your blog's performance and adjust your strategy accordingly. Test headlines, content types, and promotion tactics to see what resonates with your audience.
10 things you should avoid when using blogs as a marketing strategy: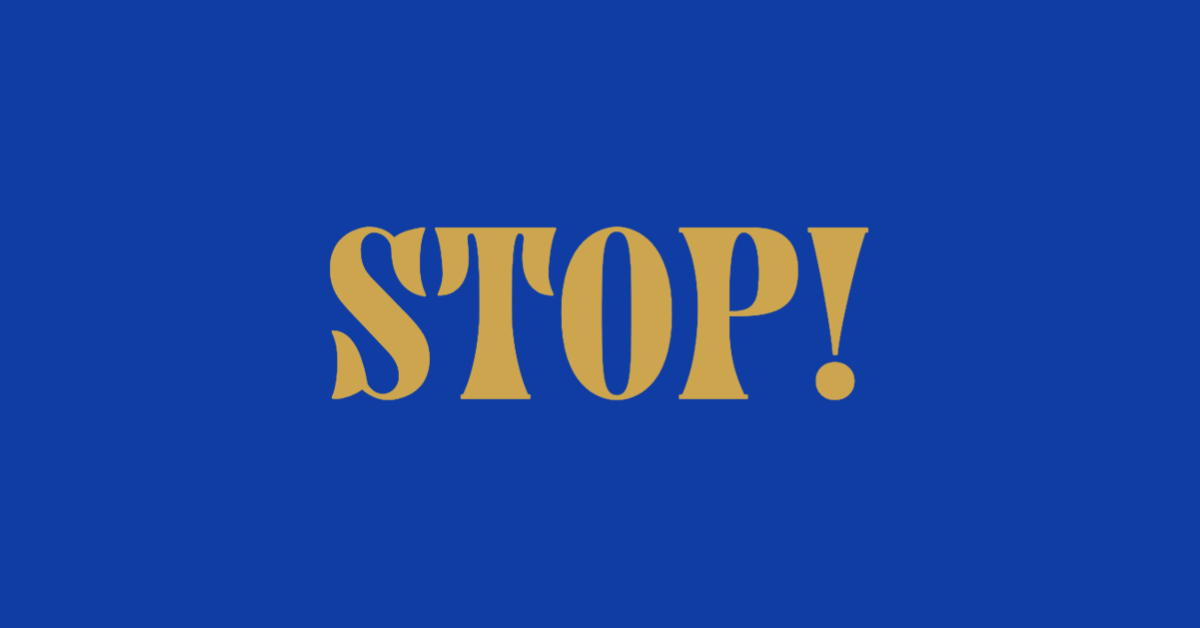 1. Don't plagiarize content:
Do not copy content from other websites or sources. Not only is this illegal, but it can also harm your blog's credibility and reputation with other bloggers and search engines too.
2. Avoid clickbait headlines:
Avoid sensationalistic or misleading headlines. Instead, create accurate and relevant headlines that accurately reflect the content of your blog post.
3. Don't post infrequently:
Posting new blog posts infrequently can make attracting and retaining readers difficult. Establish a regular publication schedule and stick to it.
4. Don't make your blog only about self-promotion:
While showcasing your products or services through your blog is important, don't make your blog content solely about promoting them. Offer helpful, informative, and interesting content in depth, that provides value to your blog readers.
5. Avoid poor-quality content:
Poorly written content or content that doesn't provide value is an immediate turn-off for readers. Ensure that all your blog posts are well-researched, well-written and engaging and provide value to your readers.
6. Don't neglect social media channels:
Promoting your blog posts on social media can be a powerful tool for attracting new readers and driving traffic to one blog. Ensure you frequently share your blog posts on relevant social media channels and interact with readers on those platforms.
7. Don't forget to optimize for SEO:
Search engine optimization (SEO) is key to driving organic traffic to your blog. Ensure you optimize each blog post for search engines by focusing on relevant keywords, website speed, and other important factors.
8. Don't post irrelevant content:
Stay focused on your blog's core topic and your audience's interests. Avoid posting irrelevant information that doesn't add value to creating blog content for people blog and your target audience.
9. Avoid being unclear about your call to action:
Ensure that it is clear to the reader what you want them to do when you suggest a call to action. Make sure it's easy for them to complete the action.
10. Don't neglect the importance of presentation:
Your blog's presentation is important. Skimming through images, designs, and visual representations should be easy. Avoid long paragraphs or unstructured, difficult-to-read content.
---
Conclusion
Blogging is an excellent tool for small businesses looking to establish a strong online presence. By creating high-quality content regularly, small businesses can improve their SEO, attract new customers, and build lasting brand loyalty. If you're a small business owner looking to step up your online marketing game, consider starting a blog today!
FAQs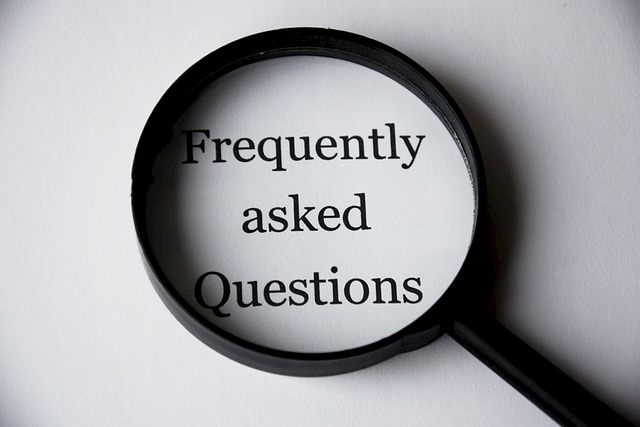 1. How often should I publish new blog posts?
There is no set standard for how often you should publish new blog posts. However, it's best to stick to a consistent schedule, whether once a week, twice a month, or once a month. This will help your blog readers know when to expect new content from you and help you stay accountable in your blogging efforts.
2. What should I write about on my blog?
The topics you choose to write about will depend on your audience and what you want to accomplish with your blog. Start by brainstorming topics or questions your audience might be interested in, then choose topics that align with your personal brand and are relevant to your target audience. Try to provide unique perspectives or insights related topics that others in your business blogging industry are not addressing.
3. Do I need to be a good writer to start a blog?
You don't need to be a professional writer to start a blog. However, you should focus on writing clearly and concisely and ensure your content is well-structured and easy to read. You can also consider hiring a writer or editor to help you with your content if you feel uncomfortable writing yourself.
4. How can I promote my blog posts?
You can promote your blog posts in various ways, including social media marketing, email marketing, and guest posting on other blogs. You can also share your posts in online communities and forums that are relevant to people interested in your topic. Make sure to use relevant hashtags and make your posts visually appealing with images or videos.
5. How can I measure the success of my blog?
You can use a few metrics to measure your blog's success, including website traffic, engagement (comments and social shares), and conversions (if you're using your blog to generate leads or sales). Set goals and track your progress regularly to see if your efforts are paying off. Use analytics tools like Google Analytics to help you track your success.
---
Resources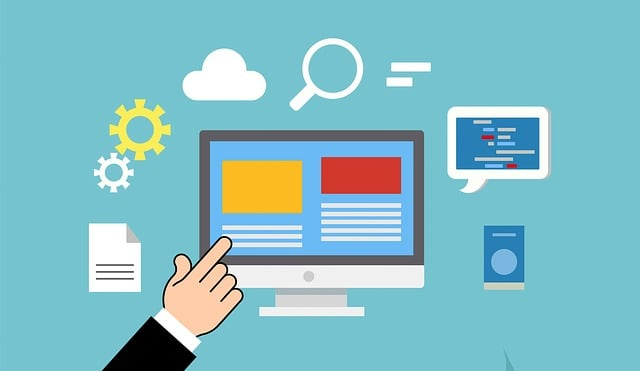 Here are some resources that can help you with writing a blog:
1. Grammarly:
Grammarly is a free tool that helps you check your writing for spelling mistakes, grammatical errors, and other issues. It's available as a browser extension, desktop app, or mobile app.
2. Hemingway Editor:
Hemingway Editor is a free online tool that helps simplify your writing by highlighting complex sentences, excessive adverbs, and other issues.
3. CoSchedule Headline Analyzer:
CoSchedule Headline Analyzer is a free tool that helps you create catchy and attention-grabbing headlines. It analyzes your headlines and provides immediate feedback on the length, word choice, and emotional appeal.
4. Google Analytics:
Google Analytics is a free tool that helps you track website traffic and analyze user behaviour. This can help you see which blog posts perform well and understand how users interact with your content.
5. Yoast SEO:
Yoast is a plugin for WordPress that helps you optimize your blog posts for SEO. It provides suggestions for improving your content, such as adding meta descriptions, focus keywords, and more.
6. Canva:
Canva is a design tool that helps you create eye-catching graphics for your blog posts. It offers a wide range of templates and design features and is free to use.
7. Trello:
Trello is a project management tool that can help you organize your blog posts and content calendar. It allows you to create boards, lists, and cards to keep track of your ideas, tasks, and deadlines.
8. BuzzSumo:
BuzzSumo is a tool that helps you find popular content in your industry. You can use it to see which blog posts get the most shares and use that information to inspire your new content and ideas.
9. WordPress:
WordPress is a popular platform for creating and managing blogs. It's user-friendly, and flexible, and offers a wide range of plugins and themes to customize your blog.
10. ProWritingAid:
ProWritingAid is a tool that checks your content for grammar, spelling, and style issues. It's available as a browser extension or desktop app and can help you improve your writing skills over time.